For more than 20 years, we have been working with wineries and cooperatives of all sizes who have trusted our expertise. Over time, we have built a solid network of qualified and reliable buyers. We have learned to know their palate and their expectations. This has allowed hundreds of our winemaker members to develop their sales in North America. The wines and spirits we present at our various events have been meticulously selected through blind tastings by Pascal Fernand and a jury of certified importers, distributors and sommeliers. We currently work with approximately 300 producers, and as such, our portfolio includes more than 3000 wines and spirits ready to be exported to the USA, Canada, and more recently, Mexico. The diversity of wineries and price ranges offered by members meet the demands of different markets, including specialized or niche markets (rare grapes, amphora, organic, biodynamic, kosher, natural, private label, spirits, sparkling, bulk, etc).
Pascal FERNAND was inspired by his love for wine, his travels across America and his desire to help winemakers. Things took a while to come to a successful result, but here we are, still motivated and taking advantage of the time spent at events to put the passionate people of the industry in touch with each other. Every time orders are placed by buyers, it's the same joy. Helping producers who want to export their products is our job. We have seen other crises before and we are here to find solutions, to sell, to connect.
Pascal Fernand, a wine and marketing specialist, is the founder and president of the association since 1999. Pascal has a wide experience in the wine and spirits industry, developing business for winemakers around the world. During the pandemic, we adjusted our activities to align with the health requirements and avoid disruptions in the promotion of your wines. Normally, APVSA offers business school students the space to practice their skills during a 3 to 6 month internship. We hope to do this again soon, as soon as the Canadian authorities facilitate the issuance of visas.

Opportunity to participate in our 3 annual tasting tours strictly for our members or to be represented by the APVSA in any of the 46 cities

1 free attendance at upcoming virtual events (for 1-year membership), or all free virtual events (for 4-year membership)

Sales representation when you are unable to travel.

Sample and order management.
Commercial follow-up with North American buyers: action plan, help in defining your commercial strategy.
Private meetings with buyers via internet (Zoom, Teams, Cisco Webex)

Promotion of your domain to our network of buyers

Provision of buyer files after each participation in our events, and reports.

Credit survey
Telephone support, marketing advice and assistance in prospecting

Access to private tenders administrative and legal follow-up

Advice on logistics (FDA, labels, warehouse, samples) and assistance via our transport partners.

Monitoring and assistance by participating in competitions

Assistance and advice for your commercial development and in the choice of your commercial partners

Representation service in English, translations of small letters and technical data sheets
Publication of your domain in the catalog for buyers

Promotion of your wines on social networks (Live IG, FB, Twitter and Linkedin)

Promotion of your wines on the radio and podcasts.

Press relations and special events

Help to reorganize your site in the form of a report.

Sharing of your sales results on social networks.

Creation of visuals at the request of the winemakers (business card, leaflet...)
For over 20 years, more than 300 winemakers have become members of APVSA. Our goal is to put our winemakers in contact with importers, distributors and sales agents to sell their wine in North America. Thanks to their trust, we have helped more than 300 winemakers develop their market in the United States, Canada and more recently in Mexico. We can help you develop your import and distribution network.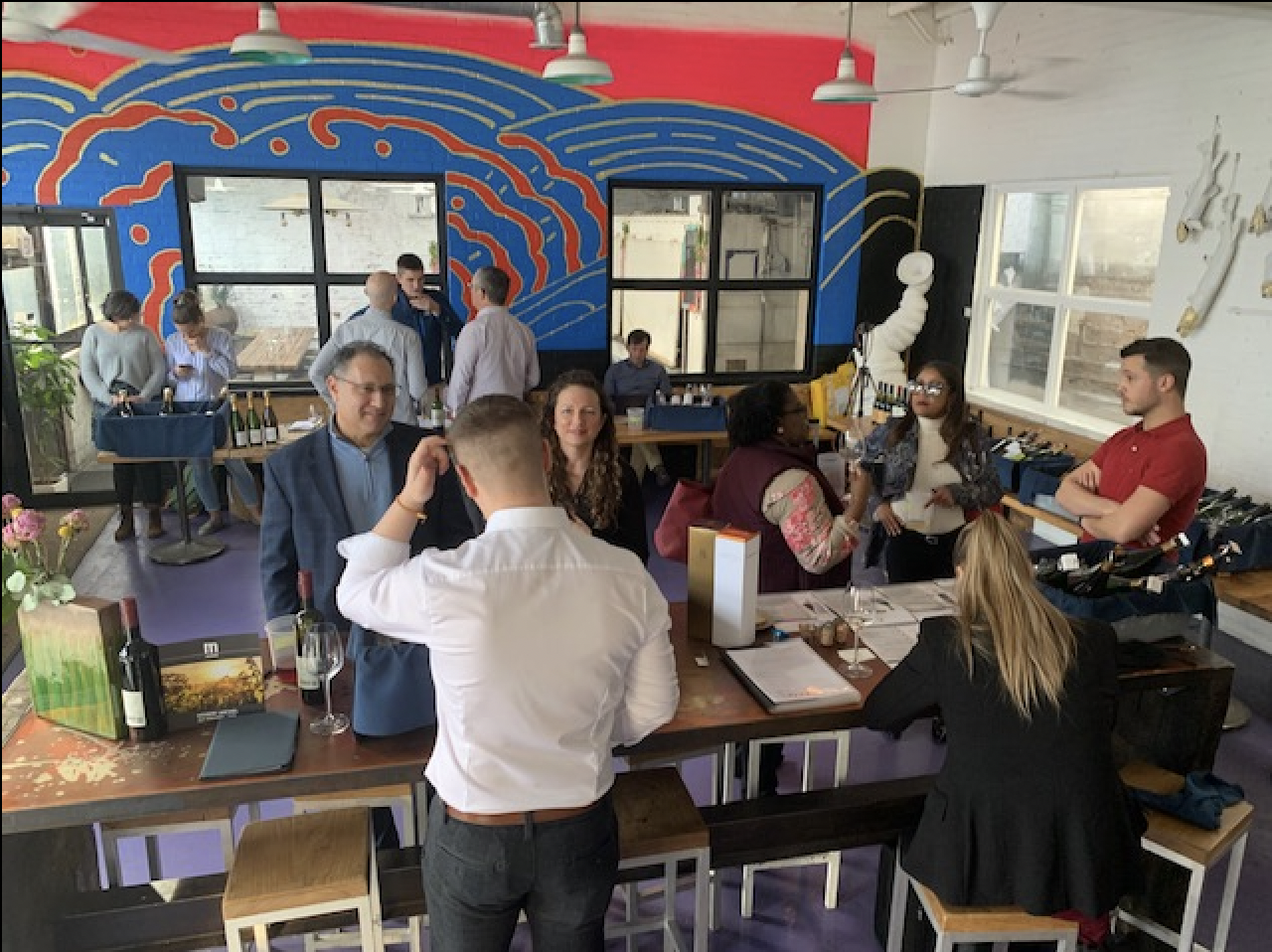 Our association allows you to :

Discover quality wines and their history near you,

Meet trained wineries ready to export to your local market,

Participate in tasting roadshows and virtual events in an organized and reliable manner

Join a professional network in the beverage industry, especially in the wine and spirits industry,

Help develop your distribution network

Promote your wines and find buyers for your excess inventory

Participate in exclusive round tables for importers and distributors of our network.
Wine Paris trade show • February 14-16
At the beginning of this year, Pascal went to the Wine Paris trade show to meet as many of his members as possible, and thus get their news. It was an opportunity to meet again but also to taste their wines, to discover new products and to enlarge the offer that will be proposed to our buyers during the June tour. Once again, it was a pleasure to meet, discuss, and share our memories. We would like to thank you for the warm welcome that was given to Pascal during this show.

Training : Selling your wine in NorthAmerica

•

March 15

Meeting for the Italians and Spanishs winegrowers :

Would you like to export your wines to North America? We have the solution! Take the free APVSA training. During this training, Pascal Fernand will address many issues in order to guide you in selling your wine in North America. During this training, you will learn how to recruit a reliable North American importer, how to penetrate difficult markets, and many other topics that will allow you to better understand the market. Also, a workshop will be offered to you in order to put into practice the knowledge acquired!

Blind tasting in New York

•

May 3

By participating in the APVSA Selection blind tasting in New York, your wines will be tasted blind by a panel of 30 buyers: importers, distributors and retailers. Each wine will be tasted by a panel of discerning tasters who taste wines throughout the year. If your wines score over 85 out of 100 points, you will be eligible to participate in our June tour! For more information, click here.
Prowein • May 2022, 15-17
After being cancelled several times, Prowein is finally back! Pascal will be there with 8 of our members, including the winemakers of the following estates: Deroose, Gilbert Rulhmann Fils, Percier, Migliosi Costanza Agricola, Zeyssolff, de Lagoy, and Champagne Vrain-Augé. They will be located in Hall 4 stand F24. A program of meetings with North American importers and distributors has been established to facilitate our exchanges.
BIG INNOVATION ! For more than 20 years, our buyers have been ordering from our winemakers. To thank them for their loyalty, we have decided to organize a reverse tour. Instead of going to the United States to meet the buyers, it is the buyers who will come to meet our winemakers and taste their wines. Dear winemakers, this is the opportunity to meet North American buyers directly at your place!
Following the success of the Spring Wine Tour which allowed fruitful meetings between North American buyers and French winemakers, APVSA decided to go even further by extending this tour to the European level. The objective of their visit to Europe is to identify new suppliers, sign import and distribution agreements and integrate YOUR wines into their portfolio.
We went in the following cities: Bordeaux, La Grande Motte, Barcelona, Firenze.
Click Here for more information.